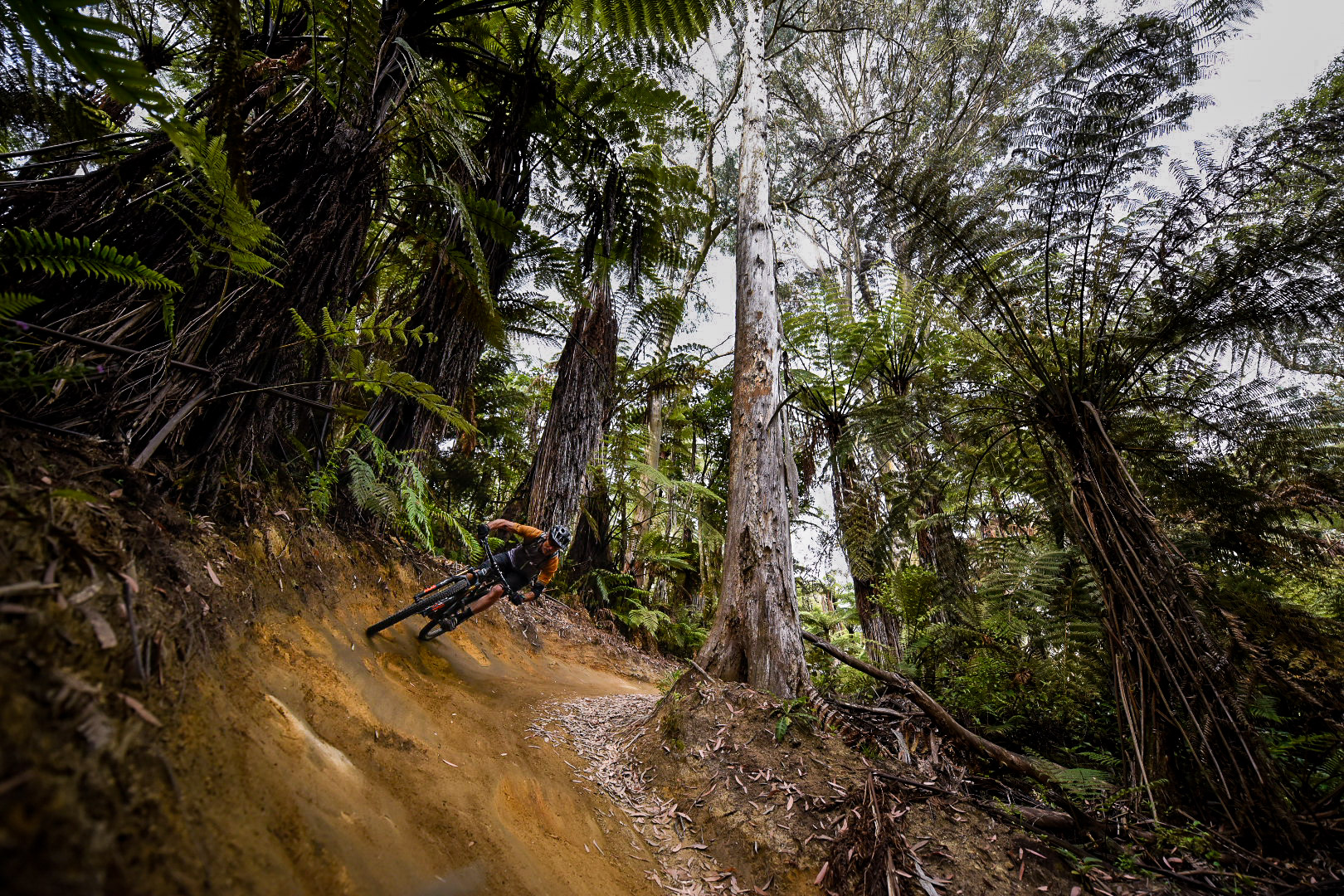 The 1, 2, 3 of Cornering – How to start cornering with confidence
Confidence is key in mountain biking. To feel confident on your bike, you want to feel in control! One of the things that most beginners struggle with when they are getting started is cornering. Here are a couple of tips to help you get the fundamentals right! We want to get you driving the bike rather than having that feeling of being taken for a ride and being out of control. 
Before you read this post, be aware that I have talked about Body Position and Braking in previous posts and these will be really helpful and you want to already be thinking of those things before we get into cornering.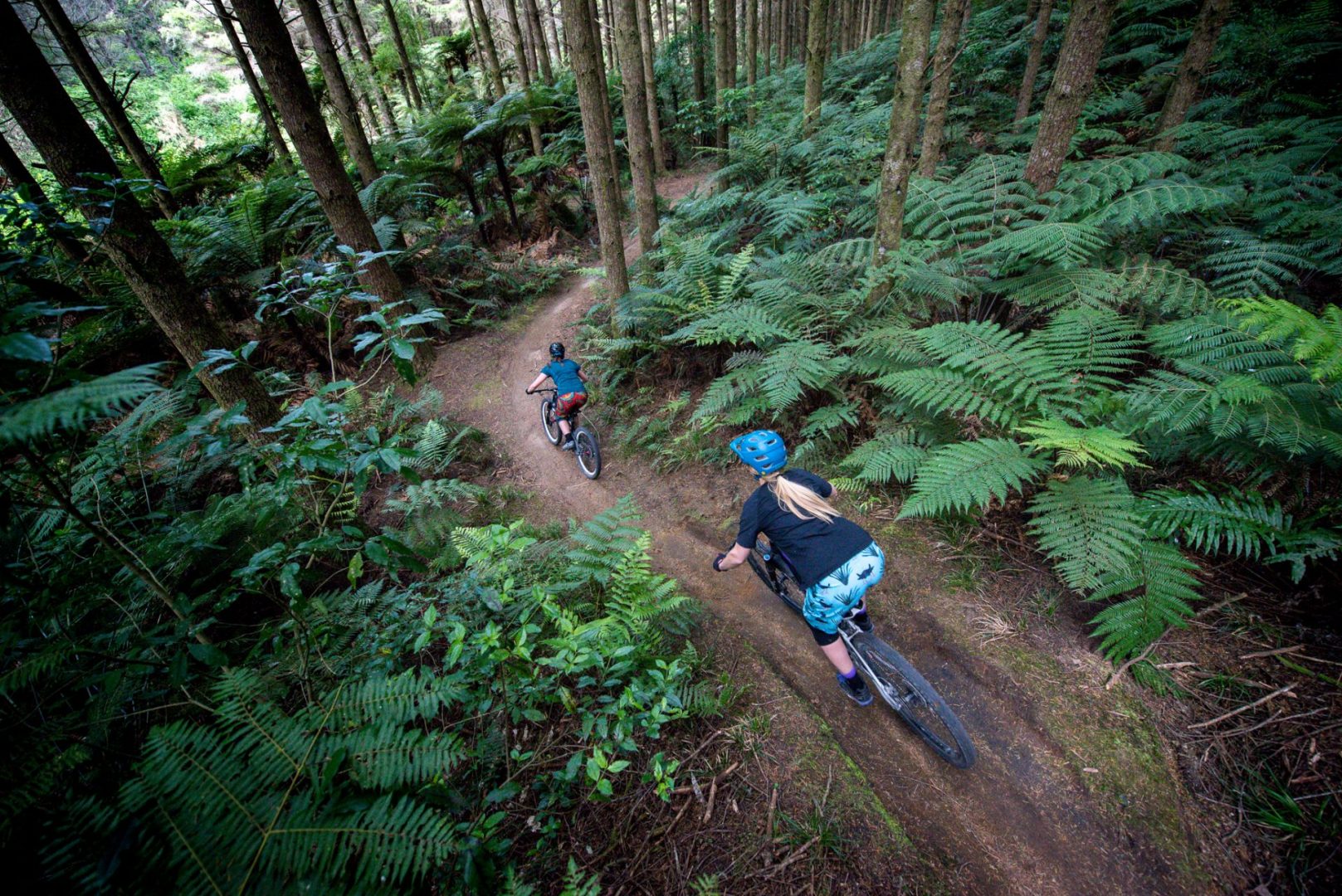 1. The Set Up – Before the Corner
Lots of the work for your corner is done in the set up. You want to get your line and speed right as you enter the corner.
This is where 3 Fundamental skills come into play. Most people who haven't done a lesson with us before, are doing some of these things but they have never learnt why or if they could be doing it better. For this reason I cover them with almost everyone on their first lesson so that they have a strong foundation that applies to all of their riding.
The first is Trail Scanning – You want to see when you are approaching a corner. This is how we know we have it coming up and the rest can fall into place.
Body Position – You want to have lowered your center of mass and be in more of a ready position because you are about to start…
Braking – You want to get your speed sorted before you get to the entrance of the corner! Brake on the straight before it's too late. Here you will be using both brakes, but we know from the braking exercises that our front brake holds most of the stopping power!
I always reckon – First time down a trail, go a little slower than you think into the corner so that you are riding smooth.

2. Maintaining Your Speed – Entering the corner
Not all corners are made equal. Some are flat, some are bermed, some drop away, and some are just a rut. Keep in mind this general rule to ensure you go where you want to go.
This is the time that it is important to get off the front brake as we enter the corner and maybe maintain our speed with a bit of back brake while we round the corner. This is where modulation is really important. If you squeeze too hard, the back wheel locks up, and it will go in what ever direction your momentum is trying to take you. If you let the pressure off of your finger just a bit, when the tyre regains traction, your back wheel rolls after the front wheel in the direction you want to go.
The aim of the game here is to keep your speed in check so that you can confidently keep looking around the corner for the next piece of trail and feel in control.

3. Look for the Exit – Accelerate Out of the Corner!
Once you are confident that you have entered where you wanted to (generally start wide to open the corner up and give you space), you are going to want to look around the corner for the exit and the next section of trail. When you see the exit, this is where you can usually let go of your back brake and accelerate out of the corner without having to pedal.
Over the past 4 years we have been developing our mountain bike lessons to suit a wide range of riders including e-bikers. We are all about sharing the stoke of mountain biking and to be stoked, you have to feel confident! If you are thinking that your confidence could do with a boost, get in touch to book a lesson with one of our instructors. For now, get practicing these three key things and see if your cornering improves.
Feel free to get in touch if you have any questions and hopefully we will see you out there! Fill out the form bellow to check our availability.