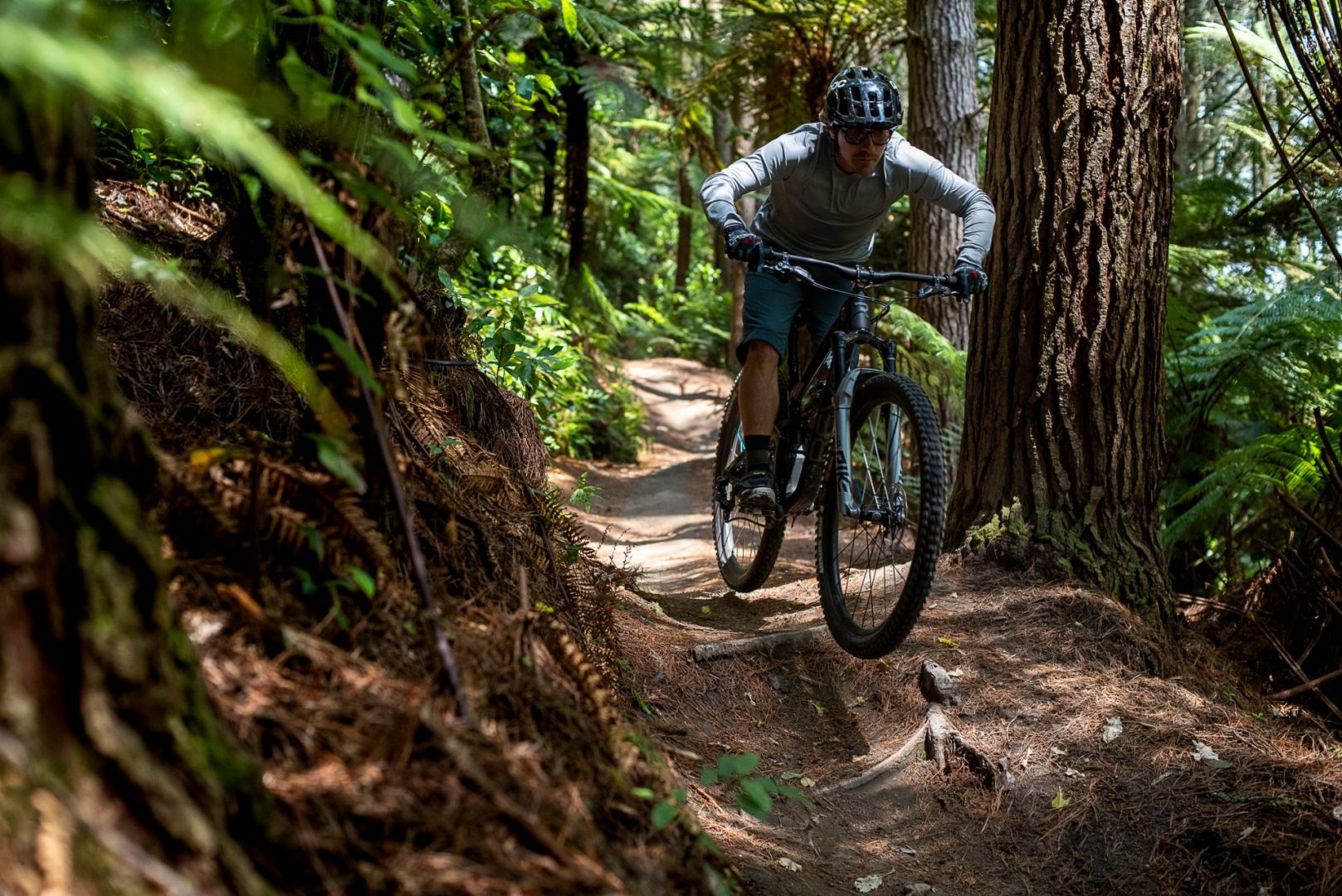 Body Position – How to feel MORE CONFIDENT
Confidence is key in mountain biking. That my friends, is why we want you to know that by practicing a few easy things in your driveway, cruising down the street, or down the longest gentle hill you can find – you are going to feel more confident on your bike!
Body position
We know what you're saying – "I want a new bike so that I can ride that new gnarly trail that everyone keeps talking about without the feeling of getting bucked around like a bull rider". The bad news is, yes, that new bike is going to make you feel good, but it's probably not going to help as much as nailing correct body position. Your body position is THE most fundamental thing that you are going to want to know to feel solid, in control, confident, and like you are really starting to drive the bike. NOT just being a passenger.
Your arms and legs are your best suspension out there. You want these to help your bike move independently from your body. I call this "bike – Body Separation". Enough chitter chatter.. Check out these quick and easy tips, watch the video below and get in touch with us for a mountain biking skills clinic to really lock it all in.
Arms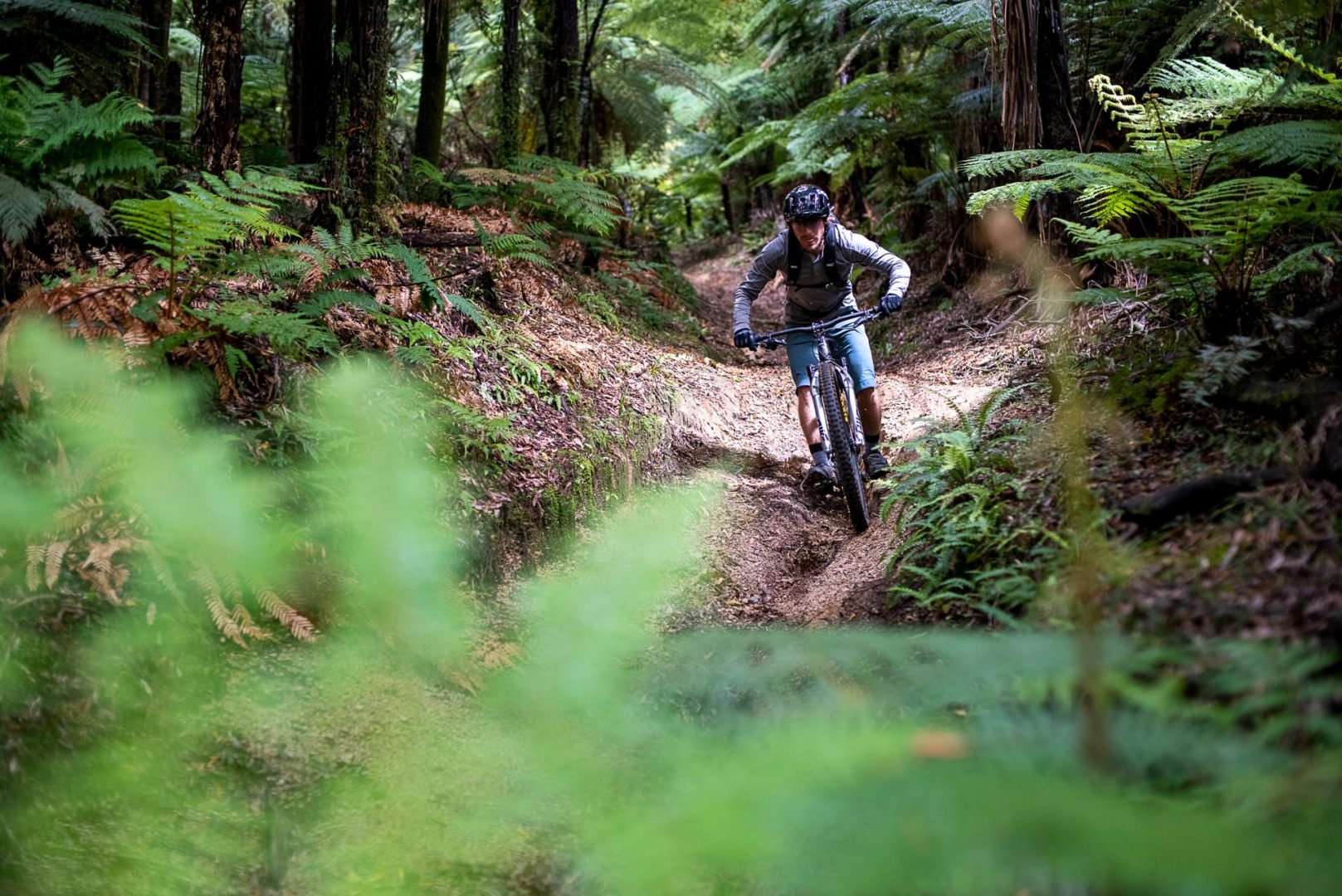 Keep your elbows slightly bent. Stay loose all the way from your shoulders down to your fingertips. This means your arms will also act as suspension and you can allow the bike to move around below you. If you keep your elbows a little wide it will also move up to your shoulder keeping your chin forward and over your stem! Think of it as your press up position.
Hips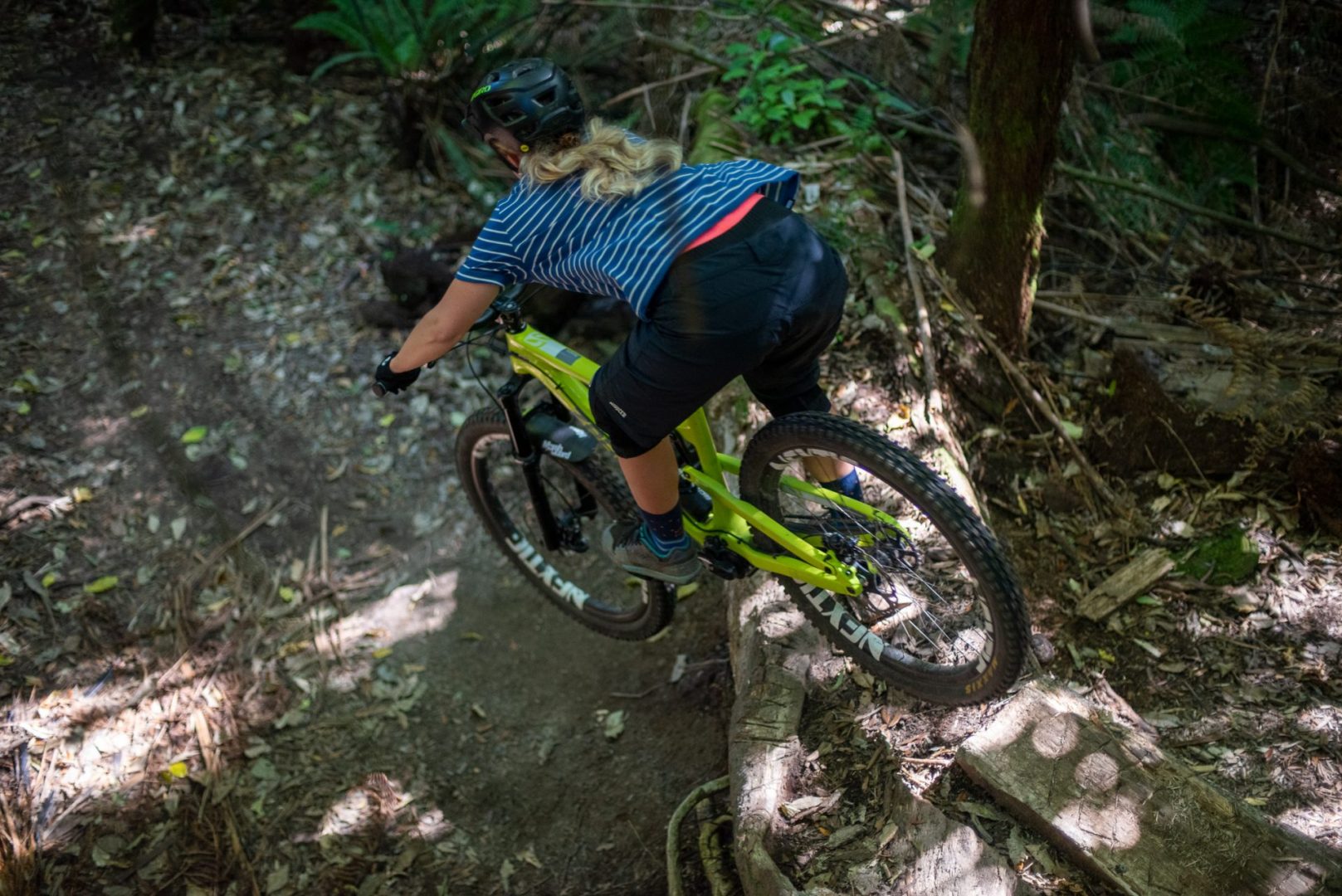 Stick that butt out! You want to be hinging at the hips. The more aggressive (lower) you are getting the more the hinge bends. It will help keep your back low and weight evenly distributed through the bike. Your ass moves forwards – backwards and side – side. Don't be afraid to shake that ass! This is where all of the driving force comes from!
Legs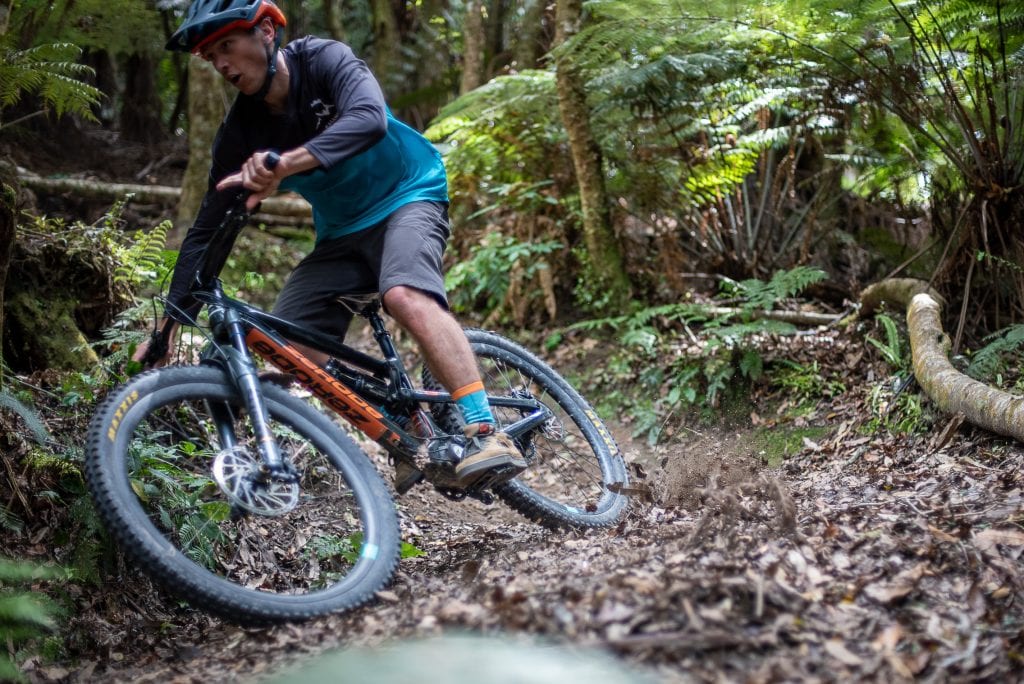 Always Keep your knees a little bent and pointing slightly out. By doing this you'll have a lot of space for your bike to lean and bounce around underneath you without throwing you around.  Your legs are the best suspension you have on your bike. They are strong and powerful so keep them relaxed!
If you do find this useful then it would definitely be worth taking a mountain biking lesson. Lessons are the fastest way to improve your riding with minimal crashing. Get in touch and we will be happy to put one of our instructors on the case! Check out this video for a bit of a taste of what's to come. But don't be afraid to pair these new skills with a new bike, or mountain bike rental that will make you better!