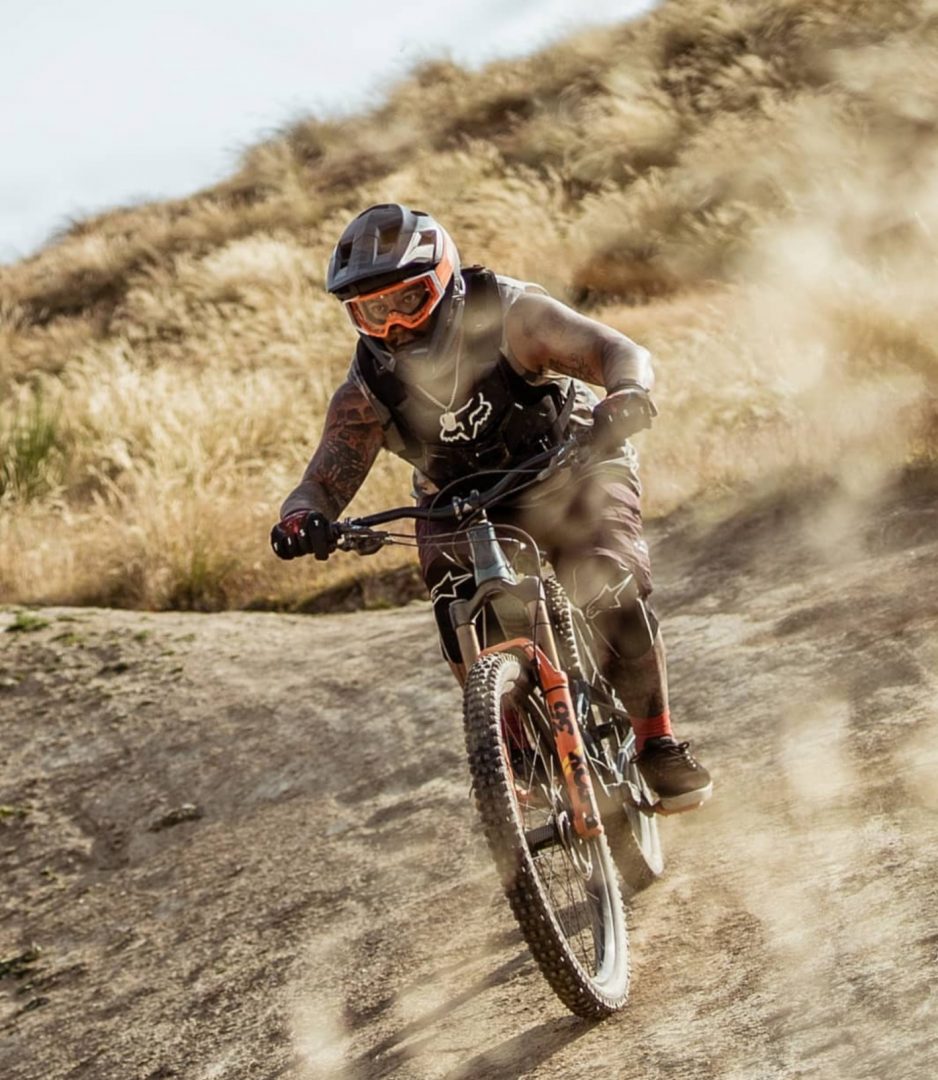 Interview – Shapeshifters P Digsss
The mega talented P Digsss from Shapeshifter, who is currently enjoying the winter in the South Island is an intriguing character and purveyor of all things riding. When he's not absolutely tearing it up on a snowboard, Paora (P Digsss) can be found riding a motocross bike, building trails, skating, performing with Shapeshifter or delving into one of his main passions – mountain biking. A warm and engaging character, Paora is a passionate mountain biker and an incredible ambassador for all things kiwi – a jack of all trades and master of all them, humble and one of the nicest people you'll ever meet. We caught up with him recently and talked about the perfect cross over that mountain biking has with other aspects of his life.
Thanks for joining us for this interview Paora. Given that we're now pretty much in winter and the latter part of our summer we were in lockdown – did you manage to get any riding in over the summer?
Oh yes indeed I did. Lots of riding at my local Cardrona bike park across the road. I'm an Ambassador for them so I'm a bit biased but I just love riding up there. Great mix of trails with a brand new super sick jump line. Which I found quite scary at first but I enjoyed the challenge. I really enjoy the difference between Cardrona and Skyline Queenstown which is my other favourite place to ride in Aotearoa. I made the pilgrimage up to Crankworx like every year and got to ride Whakarewarewa Redwoods for the first time as well. Wow I see what everyone means now. The dirt up there is very different and just amazing. Ill be back. Newest and now a dear place to my heart to ride is the mighty Middlehill MTB park in Clarence 30 minutes out of Kaikoura – run by a young couple Genevieve and Morgs on a family farm hill. The place is epic and I was lucky enough to spend Level 3 lockdown with them to help build trails. I contributed by building a lovely Double black diamond connector trail called"Snakebike". Go check it out is kind of hairy.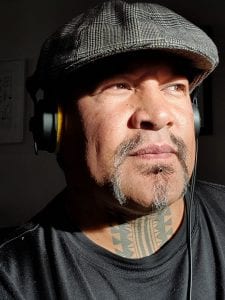 Depending on where you are, do you ever get to sneak away for a ride while on tour with Shapeshifter?
Oh hell yes. Now that riding bikes has become such a big part of my life I love taking one of my bikes on tour. I am currently a proud ambassador for Commencal Bicycles and they give me an Enduro bike for the year so I love bringing my Meta 29 on tour. That thing is a bad boy. Plus its a nice way to kill time and deal with nerves etc.
How much has riding bikes shaped where you've chosen to live?
Well, you could say it has fully shaped it! I live in the Cardrona valley in between Queenstown and Wanaka. It's the best playground ever. I snowboard, ride dirt bikes and mountain bike. Its the exact reason why I am living where I am living at.
Tell us what brought you to mountain biking and what influence does it have in other aspects of your life?
Well I was first exposed to mountain biking in Wellington the early 90s but could never afford to buy one back then as I was a struggling musician. I am a skateboarder through and through but I always had an appreciation and massive respect for mountain biking. Years passed, then about 3 years ago my buddy Luke Leaf said he had a spare DH bike and wanted to know if I was keen on a shred in the hills. We went out to gold digger by Moke lake. That changed everything and now being in a position where I could afford a bike I purchased my first full suspension DH bike – a 2014 Carbon Kona Operator.  I have always needed a balance between music and my physical outlets as I found a long time ago that they were very interconnected and when I got it right, life in general seem to be better. So yes "more riding –  more life loving" I say.
What bike are you riding?
I have the Commencal Furious 27.5 for my big rig and the Commencal Meta 29 enduro. Love these weapons immensely. I have just ordered the Commencal Absolut dirt jump bike as well because its time to learn to get comfy in the air.
What's in store for Shapeshifter in the next 12 months?
Lots on the go. Brand new album to be finished this year ready for summer. Hopefully touring if we don't have another breakout of COVID to put a bloody spanner in the works.
Do you have a favourite trail or riding area?
Hmm, I still love exploring new stuff. Skylines got some of my favourite trails  – Shikaka, Huck yeah, GSD, Squid Run, and then the scary ones like Worldcup and Hobbit. Only just started to enjoy those! I love Whistler as well. I've been there twice for bikinf related stuff and twice for music and snowboarding. That place is bonkers.
Do you have any riding destinations on your list that you'd like to tick off?
Oh hell yes. I'm keen to get to Les Gets next year for a world cup. Got a trip to Tasmania planned (hopefully!) and would love to go eat some cheese with Max Commencal in Andorra.
Thanks so much for joining us Paora. Lets catch up and ride when you're in the North Island!
Check out Shapeshifters "Break Me Down"