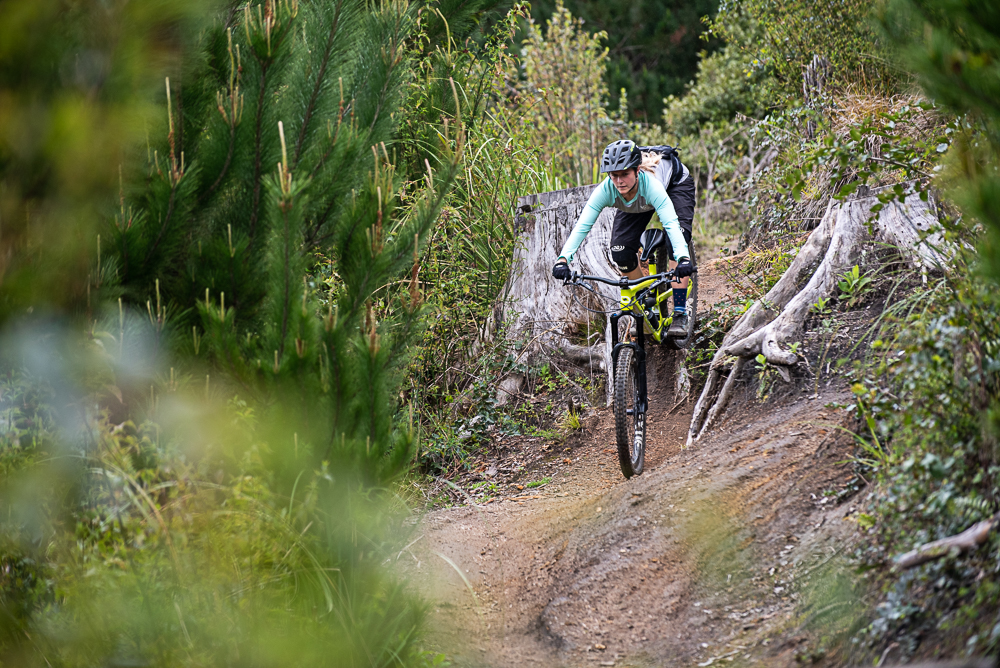 How to get better at mountain biking
You can ride a bike right? We're capable kiwis and can generally do stuff. It's how we got to school as kids, commute around town as a student, and most of us have even had a crack at teaching a kid how to get around on two wheels too. Now add in some gravity, loose surfaces and tight corners, roots, drops, and jumps. Now you have a beast of a bike with powerful brakes, sensitive suspension and other bits that clearly do something but you're not sure what. So now it's time to ride that bike and justify the second mortgage you had to take out to buy it. Get a mountain biking lesson damn it! It's safer, you'll enjoy your riding more and you'll justify that second mortgage.
But I can already ride a bike…
This is a pre-requisite to join the mountain biking fraternity for sure. You definitely want to have some balance, know where your brakes and gears are, and for sure you want to know how to use them. It is not until you get out on the trails that you quickly realize what your new mountain bike is capable of, and you quickly things can escalate. What we want to achieve is a nice sharp learning curve, MINUS the crashing. Even the best riders practice their skills  – many of which have coaches. Fast track your skills so that you can keep up with your mates, kids, partner and ride all the same trails and be in the zone!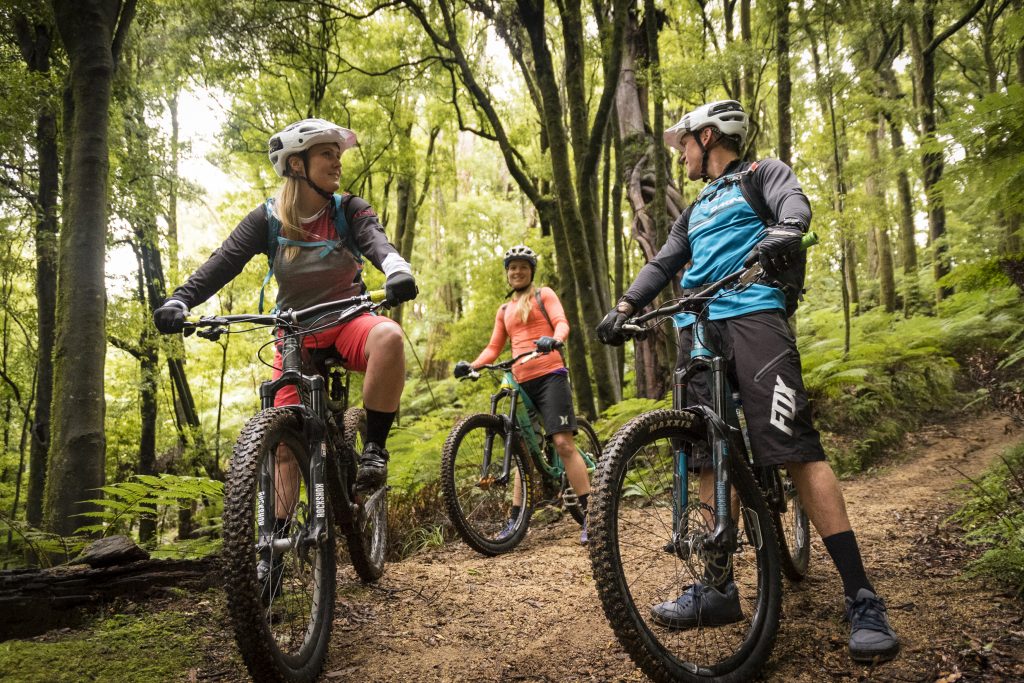 The Perfect Place to Learn
Rotorua has the perfect mix of volcanic soil, ash, a hint of clay and a vegetation layer means you'll get absolute hero dirt riding conditions all spring, summer, autumn AND winter, no matter what. It's a hero dirt, loamy Disneyland. There is the biggest variety of trails here in Rotorua. With everything from nice gentle forestry roads through the grades 1-5 and there is even a purpose built skills park. Our instructors gauge your riding to suit the places we ride to your ability so that you can focus on what is being taught and challenged just enough so that you're not freaking out about the terrain that we are riding.
Check out an explanation of our dirt 


What type of lesson to take?
Skills clinics, lessons, coaching, are all similar ways of saying the same thing. They will all improve your riding. Skills clinics and lessons are more for gaining the skills which is what we specialize in. Coaching is more for fine tuning those skills that you already have. Whether you know what you want to improve on or just know that you want to improve, we have you covered. Most people like to get private lessons because all attention is focused on you and the content is fully tailored to your individual needs. But, if you know what you want to improve on, you all ready have a solid base, and you like feeding off of the dynamic that you get in a group, we offer skills clinics that have a focus that you can just join in on.

"If you're not crashing, you're not going hard enough".
This is CRAP. Don't listen to people who say this. It's actually kinda dangerous. You don't have time to be injured or get scars or break bones to "learn the hard way". The bottom line is, you just can't ride if you are injured. Spend more time on your bike and learn the less painful way and spend some time with an instructor (like us!) who can break down the skill that you need to know to progress.
We have all kinds of people join us for lessons. From just a couple of months experience through to ladies and men who have been riding since the mountain bike was no longer a modified road bike and you could actually buy knobbly tires. So if your riding has hit a roadblock, and the million YouTube videos just aren't helping, get in touch with us and let us help you be better on your bike. We will take you from that feeling of constantly out of control and on the brakes to really driving your bike and having more fun out on the trail.
"The lesson was aimed perfectly at my ability. We touched on some of the fundamentals before quickly moving on to the stuff that I was having trouble with. There is so much more to learn!" Ros Cronk – Ohakune, New Zealand.