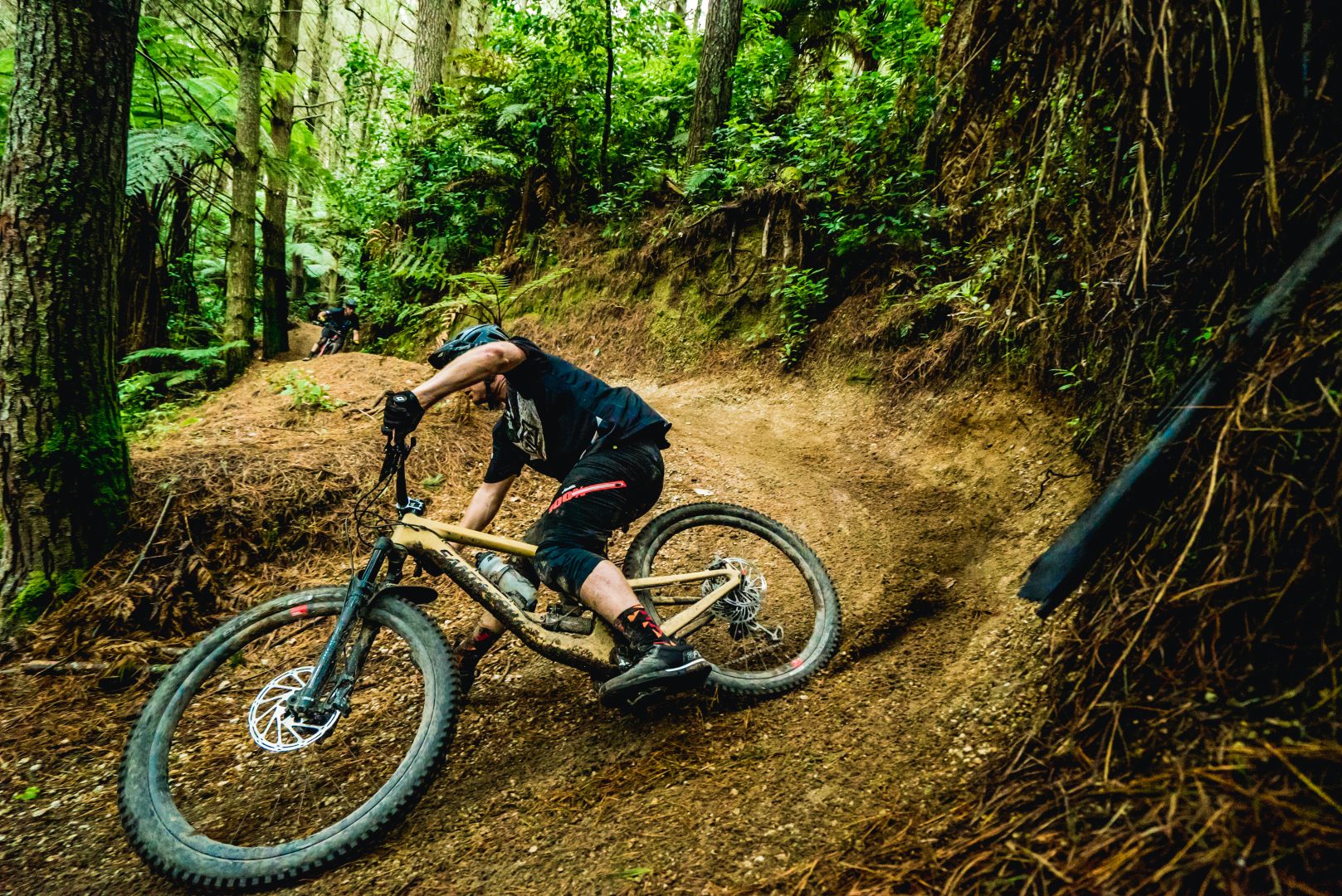 How To Buy Your First Mountain Bike
One minute you are apprehensively agreeing to go for a "ride" with some friends and the next you are on the cusp of dropping some cash on a new bike. But where do you start? It's way too easy to dive deep into the rabbit hole and find the latest and greatest bits and pieces that a week ago you had no idea even existed. Here we will attempt to give you a little insight on how to pick your first mountain bike.
How much?
Let's start with the elephant in the room.. How much do I spend? One thing to keep in mind when getting into mountain biking, or any new hobbies for that matter, is to decide on a budget and stick to it. The other thing to keep in mind: Am I going to notice the difference between a $2000 bike and a $7000 bike? The simple answer is no. Set your sights on something that is robust, works, and isn't going to limit you too much. Bikes are really capable these days and a bike with about 120-160mm of travel front (and back) will allow you to pedal up hills, and have a heap of fun coming down again without rattling your joints to pieces. Usually you can pick something up for around $1500-3000 either second hand or new that is going to be amazing for you and help get you started. One way to deice is to hire a mountain bike first.
What to look for in a new bike?
Bikes these days are amazing. Bells and whistles are old news, now we are looking for different geometry in the design of the frame, how much travel the suspension has, and what the componentry (Brakes, fork, shock, drive train, dropper post) is like. Modern bikes have become super bikes. There is a new class of bike that is made for it all – Enduro! These bikes have about 150-170mm of travel in the suspension front and back which allows you to ride anything with confidence, are light (don't get too caught up on this), and robust. These are all things that you want with your first bike. AND they can come with a price tag that might make you run for the hills… this is where you need to be smart and this is where the next question comes into play.

What are the game changing technologies that apply to me?
The mountain biking industry has been evolving in a big way over the past 10 years. If we want to have a good time and have no excuses when we are out with our friends though, which ones will apply to you?
Wide bars – Trails are getting really good and are no longer as sneaky as they once were. The days of needing narrow bars to fit through silly little gaps in trees are over! Now we are all about control, bigger bars give you this. If you are a little person, you want around 750mm wide and if you are a big unit, you can go as wide as 800mm. Essentially, look for bars to be about as wide as your shoulders. This will help you be strong and have good control of your bike and have a good stable body position.
Drive train – It's all the rage at the moment to have as many cogs as you can one the back. Is this really necessary? Not really. The more cogs you have on your rear cassette, the harder it is to tune, and the more money you are likely to pay for it. 1×10 or 1×11 is a good start. If you find you always need an easier (or harder) gear, try changing the size of your front chain ring to alter the gearing for yourself. If you do find a bike that is 1×12 then that is good too but not essential.
Suspension – To really get the most out of your bike you are going to want to have some one help you with your suspension set up. There are a few different brands out there that have different dampening set ups (this might be a different language to you), but all that I would recommend is that you can change the air pressure in your fork (Front suspension) and shock (Rear suspension) so that is suits your weight. If it is too soft then you'll bottom it out all the time and damage it and if it's too hard then you aren't using it to it's full potential.
Seat post – At the very least you want to have a quick release seat post. But these days, you should really be looking for a dropper post. These are amazing and were a real game changer when they came out. Dropper posts allow you to change your seat height for climbing or descending on the go. So you can put your seat up to go up hill and put your seat down to get it out of the way for going down hill. I know, how good! Now, the price tag for these grows as the amount of travel the post has. All you really need to get going is 120mm+ but the do come with the ability to drop over 200mm.
Brakes – To go fast confidently you want to be able to stop. Gone are the days of brake pads on the dirty wet rim of the wheel. Now you want to get a bike with Hydraulic disc brakes. There are really basic ones, and really expensive ones with micro adjustments for adjusting them on the go with out the need for tools. All you need to know is that you want Hydraulic Disc Brakes!
What is the riding like in my area?
The riding should dictate the bike you get. Whether is is all flat and pedally is going to be a different bike from steep and shuttle assisted down hill. If it's all quite flat and smooth, then you might only need front suspension! To start of with you might just want to rent a mountain bike a few times, take a lesson to figure out how to use that bike to get the most out of it, then you can make a more informed decision on what suits you best.
How do I get good FAST!?
Get a lesson! There are plenty of really good online lessons to get your fix from home but nothing beats an in person mountain biking skills clinic.  We run mountain biking skills clinics for beginners to advanced riders. Check out our lessons here.