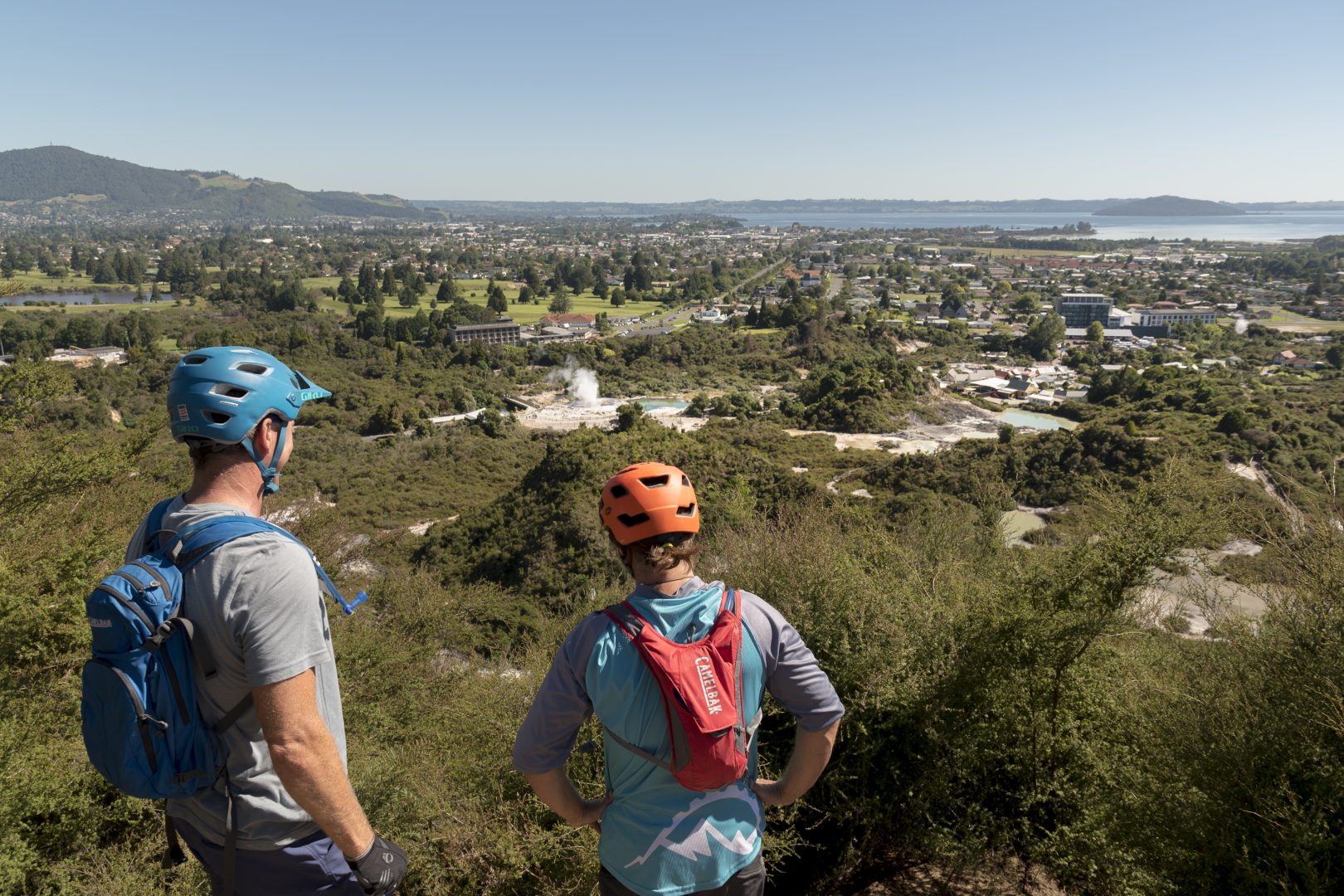 Top 5 Things to do in Rotorua
Our top 5 activities in Rotorua
Top things to do in Rotorua
Here are the best 5 things to do in Rotorua
Ride our bikes – The mountain biking in Rotorua is world-class. Our mountain bike tours do a great job of showcasing the best of the best, specially tailored to your style and ability. Take your pick from mountain biking lessons, tours, shuttles, or just losing yourself on your own journey through the Redwoods in the Whakarewarewa Forest.
White-Water Rafting on the Kaituna River – This is the perfect thing to give the legs a rest and wash off the dirt and sweat but still get a bump of adrenaline. This river is world-class with the Tutea Falls – at 7m, it's the world's highest commercially rafted waterfall. Beautiful, deep green water cascades through a tight gorge. This trip transports you through another world!
Relax in some hot pools – The best-kept secret are the picturesque hot pools on the edge of Lake Rotoiti. The only way to get there is by water (or float plane) and the view is unbeatable. Water taxi, sea kayak, or fly into these amazing hot pools to spend a few hours of R & R.
Hike Mt Tarawera – Hike around on the summit and through the crater of Mt Tarawera (2000m). This volcano has the best views in the area. At 2000m high, it is best on a good day but even when it is cloudy, the place is unreal! The only way to get there is on a guided trip, this makes it feel like you are the only people there. That's because you are! This will take a big chunk of your day and is a good walk.
The Culture – The Maori culture is magnificent, rich, and beautiful. There are a number of cultural experiences to choose from. The one that we can recommend is Te Pa Tū. Welcoming, informative, and entertaining, all rounded off with a delicious contemporary rendition of a traditionally cooked meal. This is a great way to spend an evening!
There is so much to do here it is easy to spend a week, riding, relaxing, and enjoying the surrounding area without having to bounce between locations. This is just another reason why we are based where we are, here in Rotorua!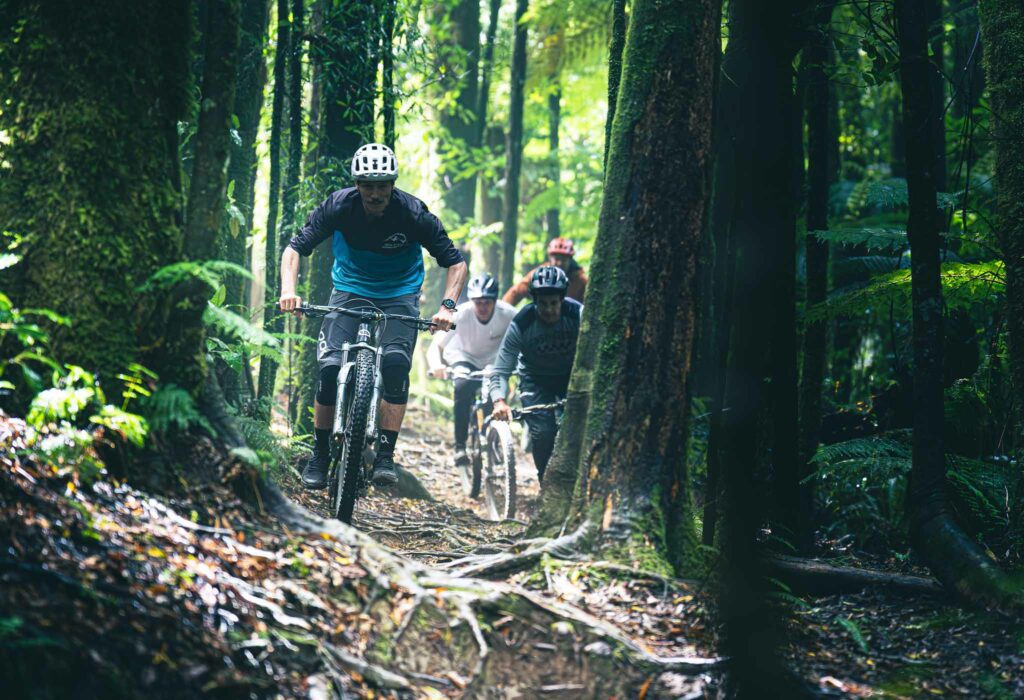 Check out our mountain biking tours that take care of all of the details so that it's easy for you to make the most of your time in Rotorua!
New Zealand Mountain Biking offers trips for a variety of mountain bikers. From half day lessons through to 8 day custom trips for hard core riders – we have you covered. Get in touch to see how we can make your experience in New Zealand one for the history books!
Don't forget to get in touch to come mountain biking in Rotorua. We offer lessons and tours of up to 7 days!