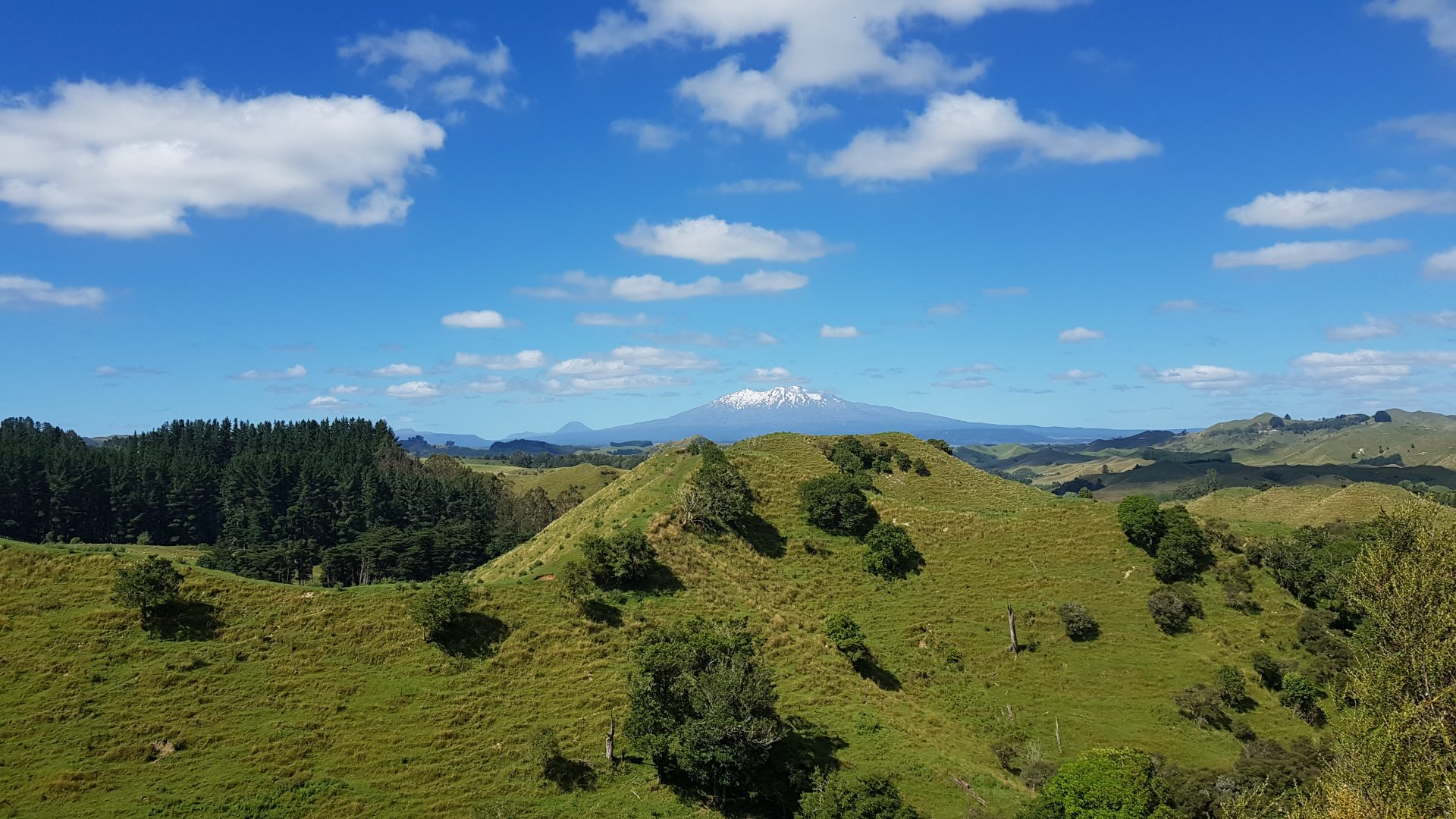 The middle of nowhere
With 12 amped up riders from the USA and Australia all fizzing after the first couple of days on their mountain biking tour of New Zealand's North Island, BKXC and the New Zealand Mountain Biking team proposed a "rest day" in the middle of Nowhere – otherwise known as the central North Island.
The BKXC North Island Escape
A few thousand years ago (we won't get specific with proper time frames) Lake Taupo in New Zealand's central North Island ended it's time as being a huge volcano, erupted in cataclysmic fashion, and send boulders the size of office buildings 2 kilometres into the air scattered around the centre of the island. It molded our landscape and left us with some pretty spectacular back country mountain biking terrain.
This story and more was relayed to the team by Jamie and the New Zealand Mountain Biking team as we pulled into our private lodge in Ohakune, at the foot of Mount Ruapehu – the highest volcano in New Zealand. It's a spectacular sight and the home of enormous potential when it comes to gravity riding. The riding around the volcano is already incredible, but as mountain bikers we're always on the hunt for more.
So our next ride delved deep into the back country – an easy ride to the "Bridge to Nowhere". We'll let BKXC's video do the talking about our "rest day", but we'd just like to say thank you again to the powers of volcanic and seismic activity, for their fine handy work in making New Zealand mountain biking heaven. And don't forget to check out the coolest mountain biking shuttle around – jet boats!
Episode Three