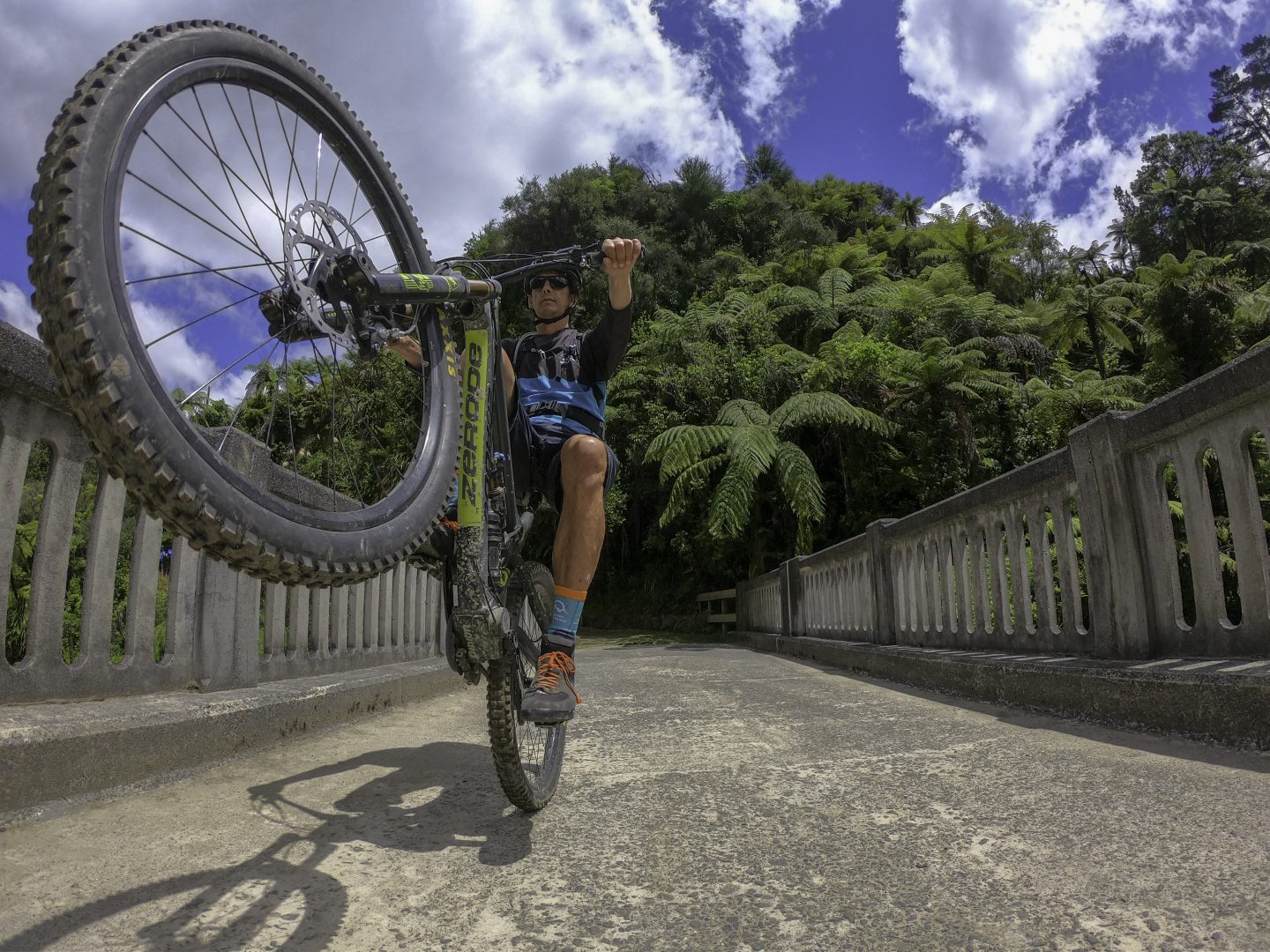 Summer is here
Summer is coming here in New Zealand. Some would argue it's already here, given the amazing weather and riding conditions we've had lately. With this in mind, we thought it was about the right time to remind you why New Zealand's Central North Island is THE greatest mountain biking destination on the planet, and why you need to get there this summer. That's a bold claim, but we sure can back it up, And a little secret – it's not just the riding! Here's why…
The Trails
Hundreds of kms of epic single track and riding trails in ancient forests that'll make you feel like you've gone back 100,000 years. You can almost expect a T-Rex to walk past at any time. There's something for everyone and the best guides to maximise your time. Check out the trails.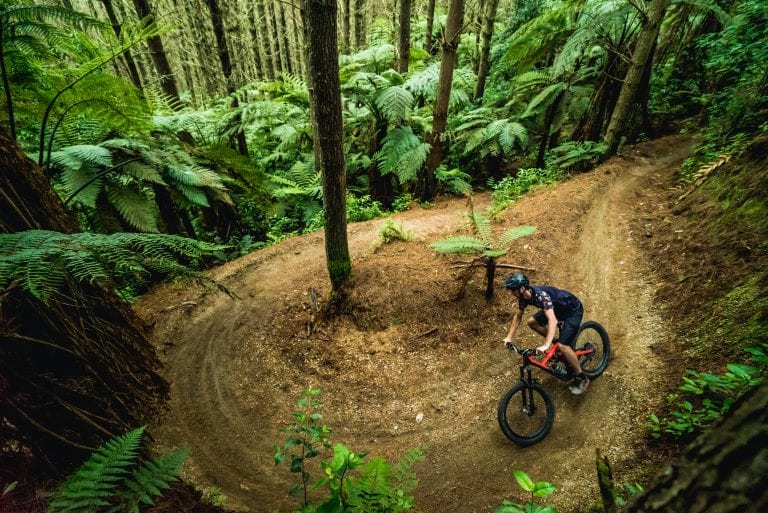 The Dirt
A mix of volcanic soil, ash, a hint of clay and a vegetation layer means you'll get absolute hero dirt riding conditions all spring, summer AND autumn, no matter what. It's a hero dirt, loamy Disneyland.
Check out an explanation of our dirt 


The Kiwi Summer
The kiwi summer is the gift that keeps on giving. Because of our unique climate and location in the world, it stays warm from November all the way through to after April. Oh, and helicopters. Just because they are cool, and we wanted to put a picture of a helicopter right here.

The Beach
Ocean or lake, you're never too far from pristine beaches. Ride the best single track in New Zealand, and be at an isolated beach for a swim only 40 minutes later. Local craft beer in hand. Enough said.

"We rode amazing trails, had the best guides and didn't have to worry about a single detail. Best trip I've ever done" Zach Pitcher – Fruita, Colorado Jan 2019
Because we're Kiwis
We really are GREAT hosts. Relaxed, always keen for a chat on the trail and we'll do anything for you. Well – most things. When people come away from a trip with us, the biggest thing they remember is the amazing people they met. Meet our guides.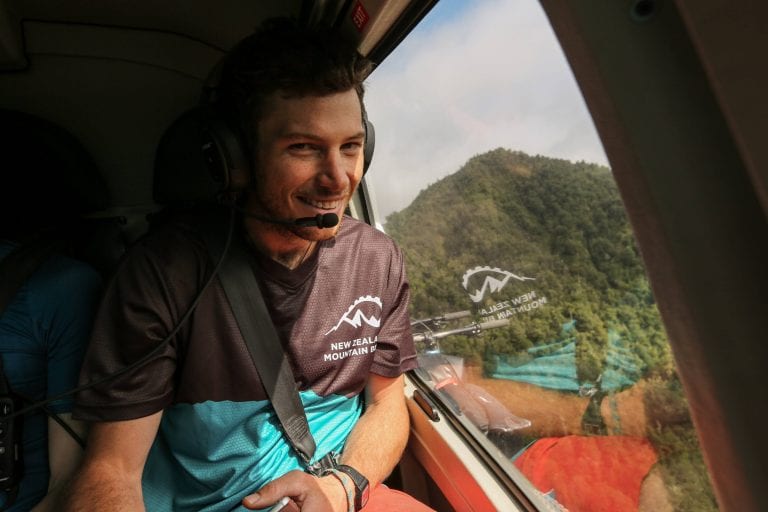 Other Adventures
The bike is only a part of the picture here. On those rest days, we'll make sure there's no rest (unless you really need to). Raft an epic river canyon, hike native rain forest, sea kayak an ancient lake, spot some Hobbits in Hobbiton… It's all on our doorstep. Ask us for more info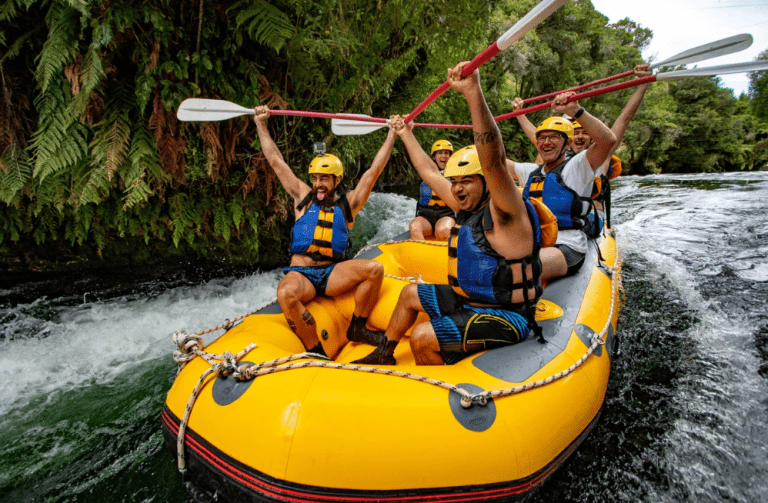 We think we've made our case 
Check out our confirmed departures this summer, all the way through to April – find a trip that suits and come ride with us!
November 11 6-day Hero Dirt – advanced enduro
November 23 7-day Essential North Island – intermediate
November 23 4-day Rotorua and Timber Trail – lower intermediate
December 2 9-day Worldwide Cyclery Escape – advanced enduro
Dec 6 7-day Essential North Island – intermediate
Dec 6 4-day Rotorua and Timber Trail – lower intermediate
December 14 6-day Hero Dirt – advanced enduro
December 22 7-day Essential North Island – intermediate
January 23 6-day Hero Dirt – advanced enduro
February 7 7-day Essential North Island – intermediate
February 7 4-day Rotorua and Timber Trail – lower intermediate
February 14 4-day Rotorua and Timber Trail – lower intermediate
March 1 8-day Drift Bike Crankworx Epic – advanced enduro
March 28 6-day Hero Dirt – advanced enduro