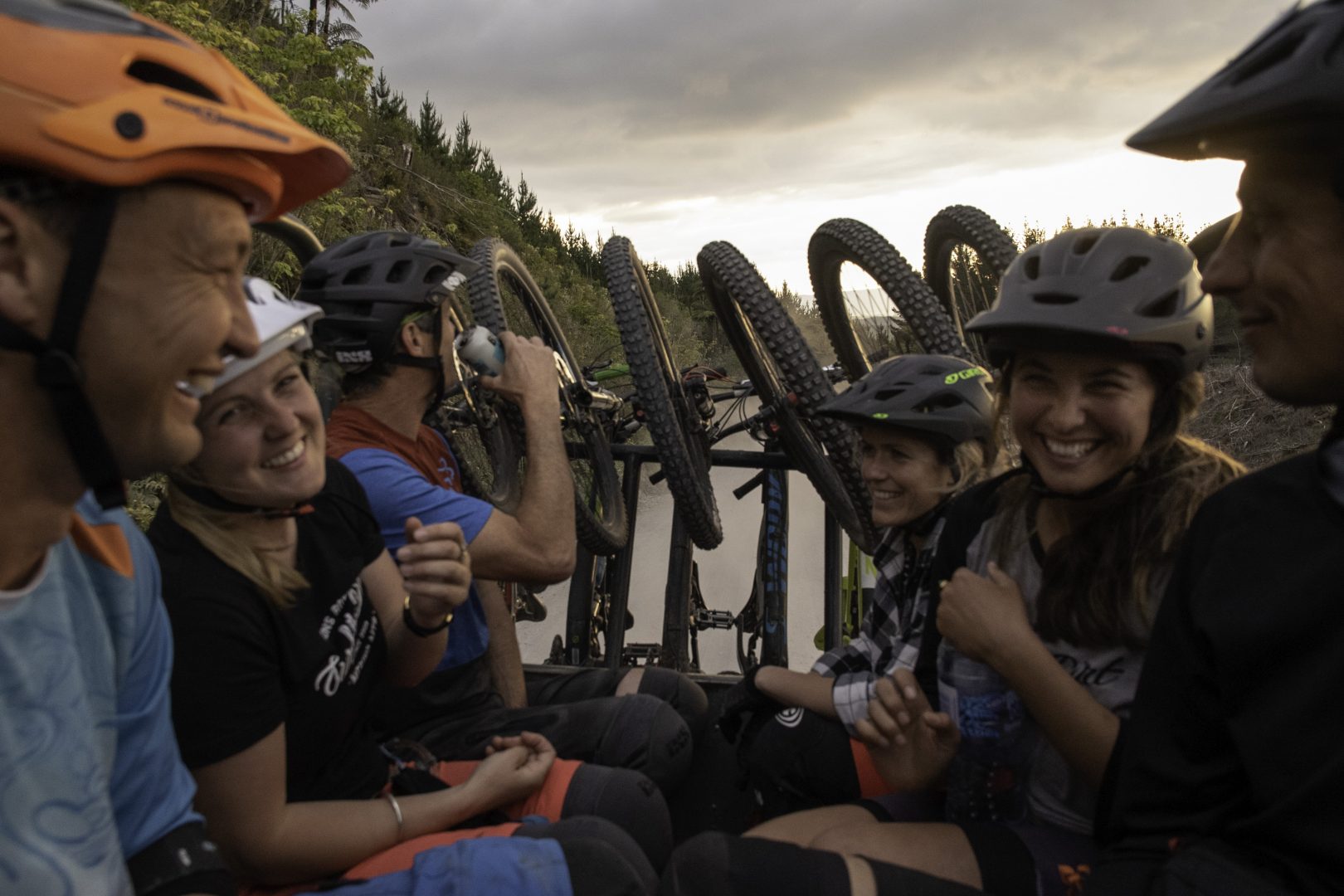 Private Jeep Shuttles – riding in style
With so much world class singletrack right on the doorstep of Rotorua, you'll be forgiven for thinking that as a visitor, you'll have a hard time riding the best of the best in a short space of time. Our private jeep shuttles are proving to be a hit with short term visitors wanting to Show up, ride and escape.
No more FOMO
Picture this –  5,600Ha of forest, 200km of absolute world class mountain biking trails, and a private Land Rover to take you and your riding buddies to the top of every hill in there. There used to be insufficient daylights hours to take a bite of the Whakarewarewa forest just outside Rotorua in one day to get a complete riding fix, but our private shuttle trips now mean you can get 4 times as much shredding time AND do it in style – a cold chilly bin of cold drinks, snacks and a guide who knows the forest better than anyone.

"Research"
Jamie and the New Zealand Mountain Biking team have been doing a tonne of "research" in the forest for 10 years, figuring out all of the obscure trail links, which roads go where and how to link them up depending on the riding crew on the day. This "research" has been been put to good use lately with more and more groups wanting to maximise the use of gravity as opposed to grunt, and pack in 3-4 four hours of their own "research"!

 Get on board!
So, jump in with your guide and a driver, sit back and let someone else take care of the details as all the trails are hand picked for you on the day. Plenty of refreshments, tonnes of gravity assisted ride time, great company and no climbing necessary!
Lately we've hosted US ambassadors, birthday groups, Aussie long weekenders, couples, singles and mtn biking bachelor parties – all brought together in the name of riding.

So get yourself over here for a day/long weekend/week with the boys, with the girls, the boys and the girls  (hell – bring your grandma if she's into it) and prioritise gravity over the granny gear.
Get in touch with us to find out more about availability and pricing.