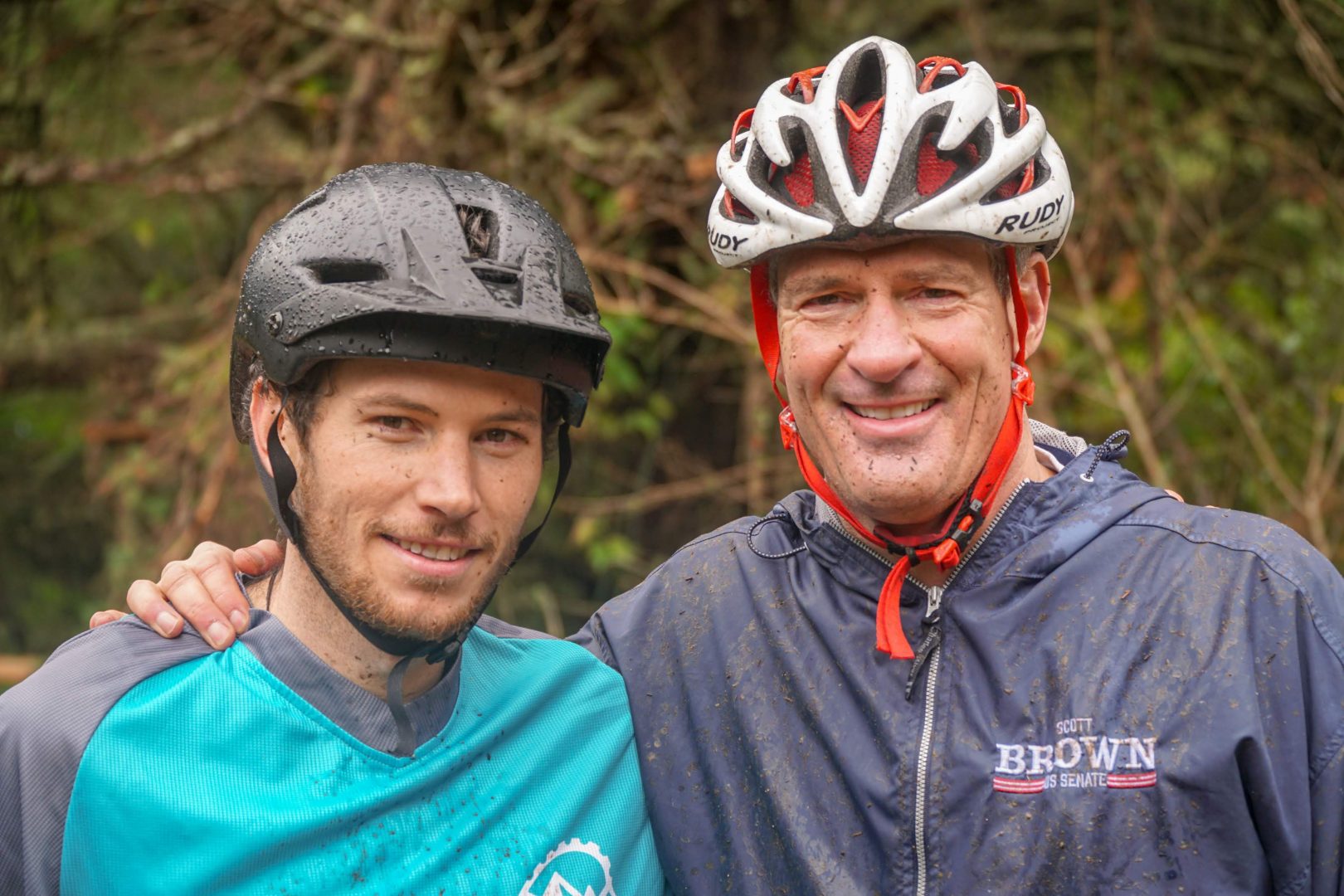 People really like us…
… and it's nice to be appreciated
We like to think we're on the right track – getting people of all stripes into the forest, for a day or a few days of great riding at any level. Over time, we've refined our trips, made a few tweaks here and there, and learned a thing or two along the way. For us, the exciting thing is learning all about the people we take into the forest – from all around the world, and from completely different and diverse backgrounds. So here's a sample of the cool people who join us on our mountain biking trips here in the North Island…
United States Ambassador
"Thanks New Zealand Mountain Biking for a great experience riding in the forest. You guys were awesome." Scott P Brown  – United States Ambassador to New Zealand, August 2018
Yup – United States Ambassador to New Zealand – Scott P Brown decided to join us in August while he was visiting Rotorua. He was a little pressed for time, but simply had to come and sample the goods in the Redwoods with us. We made sure he was suitably muddy before he got back on the plane back to the Embassy in Wellington! He LOVED it.
Anders Larsen – Evolutionary Biologist
"An escape to the forest mountain biking with Phil was the perfect down time that I needed. I haven't really ridden a mountain bike before, but I think I've found a new passion! Thanks!" Anders Larsen, Denmark – March 2018
Anders was in Rotorua delivering a series of lectures in scientific matters we will never even be able to spell, let alone understand. He was looking for a bit of a break between speeches and workshops, so he gave us a call and we introduced him to mountain biking for the first time.
While he's busy improving the world through science, we reckon doing things like this help recharge the batteries!
Mike Tooley – Water resources scientist
"What a trip. I mean, seriously – that was phenomenal. We'll be back, and we're bringing our friends next time too. Thanks for the best week of riding, ever" Mike Tooley, San Francisco, February 2018
Mike Tooley and his friend Mike Nelson (Mike and Mike), joined us early in 2018 for 10 days. We put together a custom trip just for them, with every day packed with great single track riding  – some tech, some flow, some loamy goodness and always a cold drink, good place to stay and fine food at the end.
Come riding with us, either on a half day trip, full day trip or multi day trip, and if you loved us as much as these guys did, we'll use your quote!