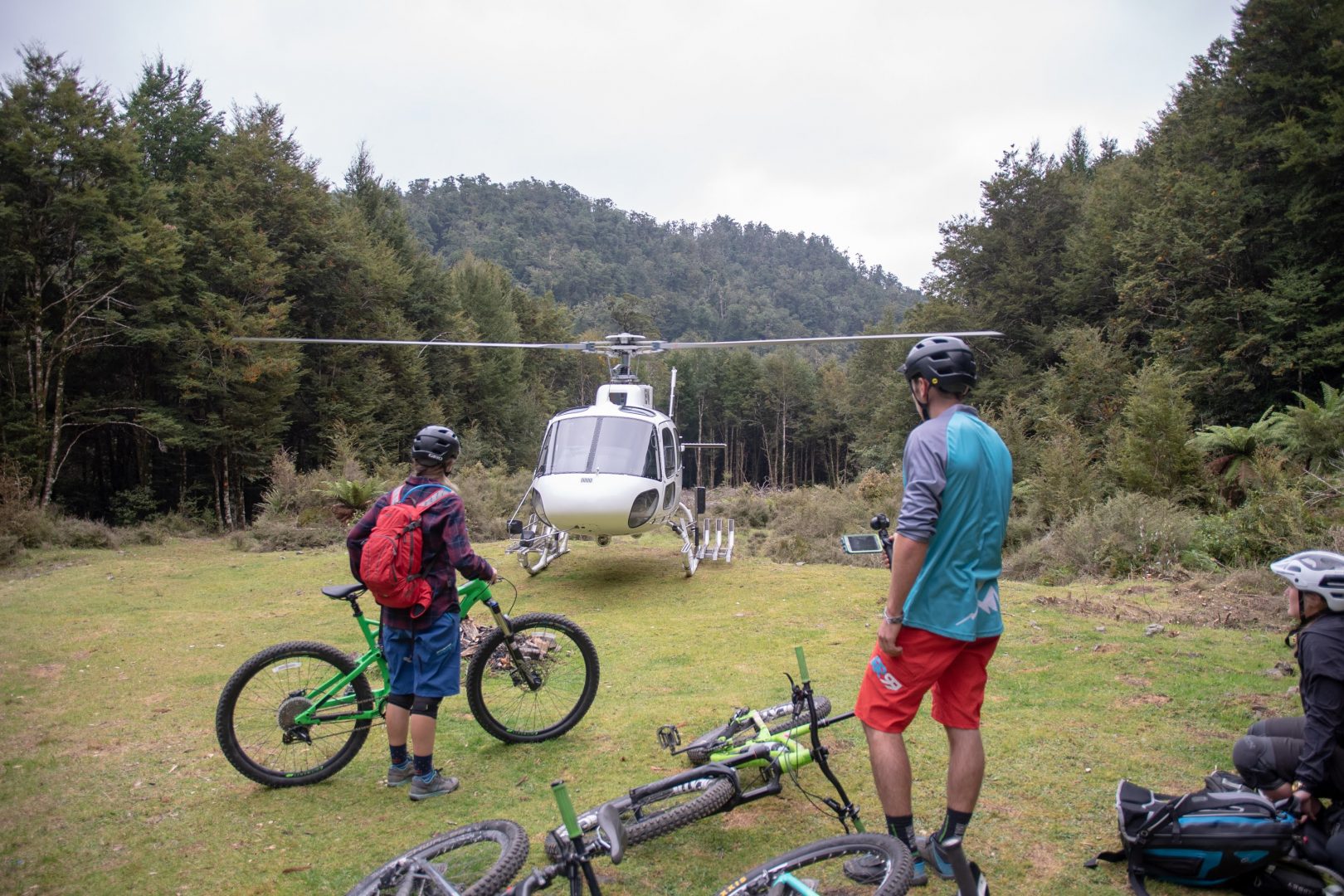 Pakihi Trail Heli Biking
More fun than you can poke a bike at
At just a hop skip and a jump from Rotorua, on the isolated east coast of the North Island, a hidden gem of a trail lies in the backcountry – the Pakihi Trail. Once a pack route to transport goods across to Gisborne, this continuous downhill trail has it all – views, flow, forest and sections that will make sure you stay on your toes. Not to mention the best shuttle ever.
The dirt on the details with this one….
The normal drive shuttle takes about 2 and half hours on windy roads.
It's all DOWN at varying degrees for 21 kilometres.
The start point is only 1.5 hours from Rotorua
There's a groovy little hut at the half way point for lunch.
The bottom section has some big drop offs – you stay on top of your game, or walk a couple of litle sections depending on your comfort level.
Have a swim in the Pakihi stream afterwards!
The heli flight shuttle is as exciting as it gets!
OK, so that's not ALL the details, but get in touch with us to find out more, or check out out other trips. We'll let the video clip do the talking from here.