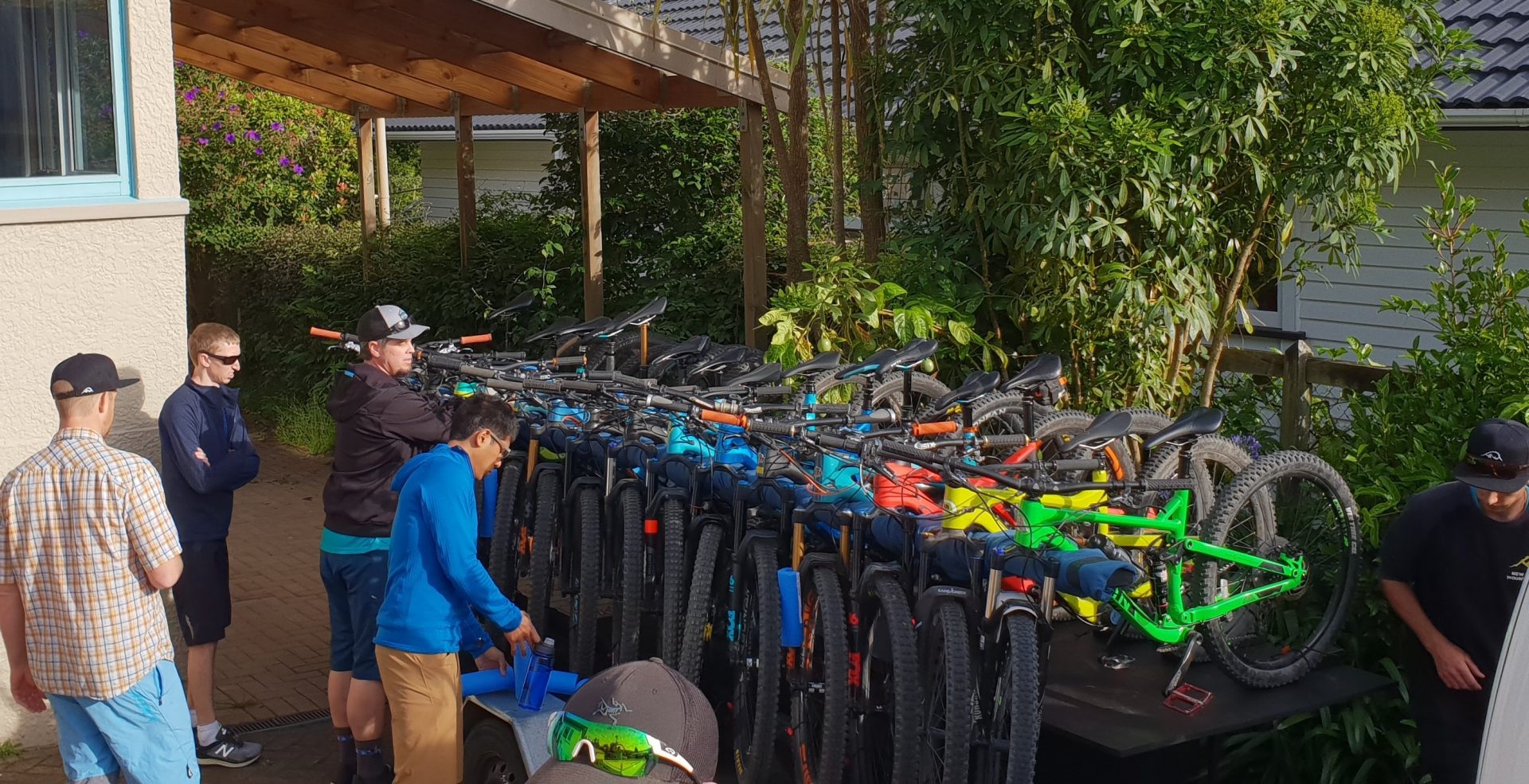 A backcountry classic with BKXC
After an epic first day in Rotorua, riding some classics to kick off our BKXC multi day North Island mountain biking trip – we took the team into the heart of the North Island to a back country classic – the Waihaha. This in and out trail has a slice of everything. 
The BKXC North Island Escape
We soon discovered on this day, that our new crew of mountain bikers (on their first time in New Zealand) were big eaters, and hearty breakfasts were going to be needed in order to keep everyone fueled up for a days riding. Lunches made, chilly bins packed, and bikes loaded, drove south through volcano country, and over to the western side of Lake Taupo. This part of the country feels remote, and that's because it is. If someone really wanted to hide away from the world, there aren't many better places to do it!
Soon after arrival at the trail end, the boys were off, and Brian hit the record button, and really captured the essence of what a back country ride in the North island is all about. So don't take our word for it, check out the clip below and come find out for yourself one day!
Episode Two