Whirinaki Forest with the Mud Maidens
Whirinaki Weekend
with the Mud Maidens
Mud Maidens and New Zealand Mountain Biking join forces on an epic riding weekend.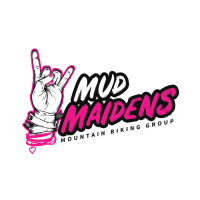 Don't miss your chance to join the Mud Maidens on an epic weekend in Whirinaki Forest
DEPART WHIRINAKI REC CAMP
ARRIVE WHIRINAKI REC CAMP
TRIP DATES April 5-7 2019
Hey Maidens, it's time to get away! Working with NZMTB we are hitting the road and getting into the backcountry. That's right, a ladies weekend! We are going to the amazing Whirinaki Forest to hang out, ride bikes, do some yoga, drink some wine and learn some new skills. This is an all inclusive weekend away where you just need to show up with your bike, wine, and sleeping bag and we take care of the rest. By now you will have received your confirmation from the NZMTB team, so all you need to do is complete the online forms you've been sent and we'll see you in April!
The Dirt on the Details
RIDER SKILL LEVEL
Grade 3-4, upper intermediate to advanced
WHAT TO BRING
Bike, helmet, yoga mat, camera sleeping bag, towel, toiletries, Eating utensils – Knife fork spoon plate cup wine glass, medication
ACCOMMODATION
We'll be staying at 3 DOC huts that are side by side in an awesome secluded setting. You'll definitely need your sleeping bag for the DOC huts! There are two showers there and flushing toilet. You won't have to worry about meals as these are all being prepared by the NZMTB crew!
INCLUSIONS
All breakfasts, lunches and dinners, but bring some baking if you like!
Riding snacks – because you need fuel
Guiding, hosting and accommodation
All park entrance fees, yoga instruction                                                           A few wines at the end of each day
EXCLUSIONS
Travel to and from the forest
Personal riding gear. Eg. elbow pads, water/hydrations system backpack etc

"Five days of pure riding heaven was what we got with Jamie and the team. Great rides and not a thing to worry about. Can't wait to come back."