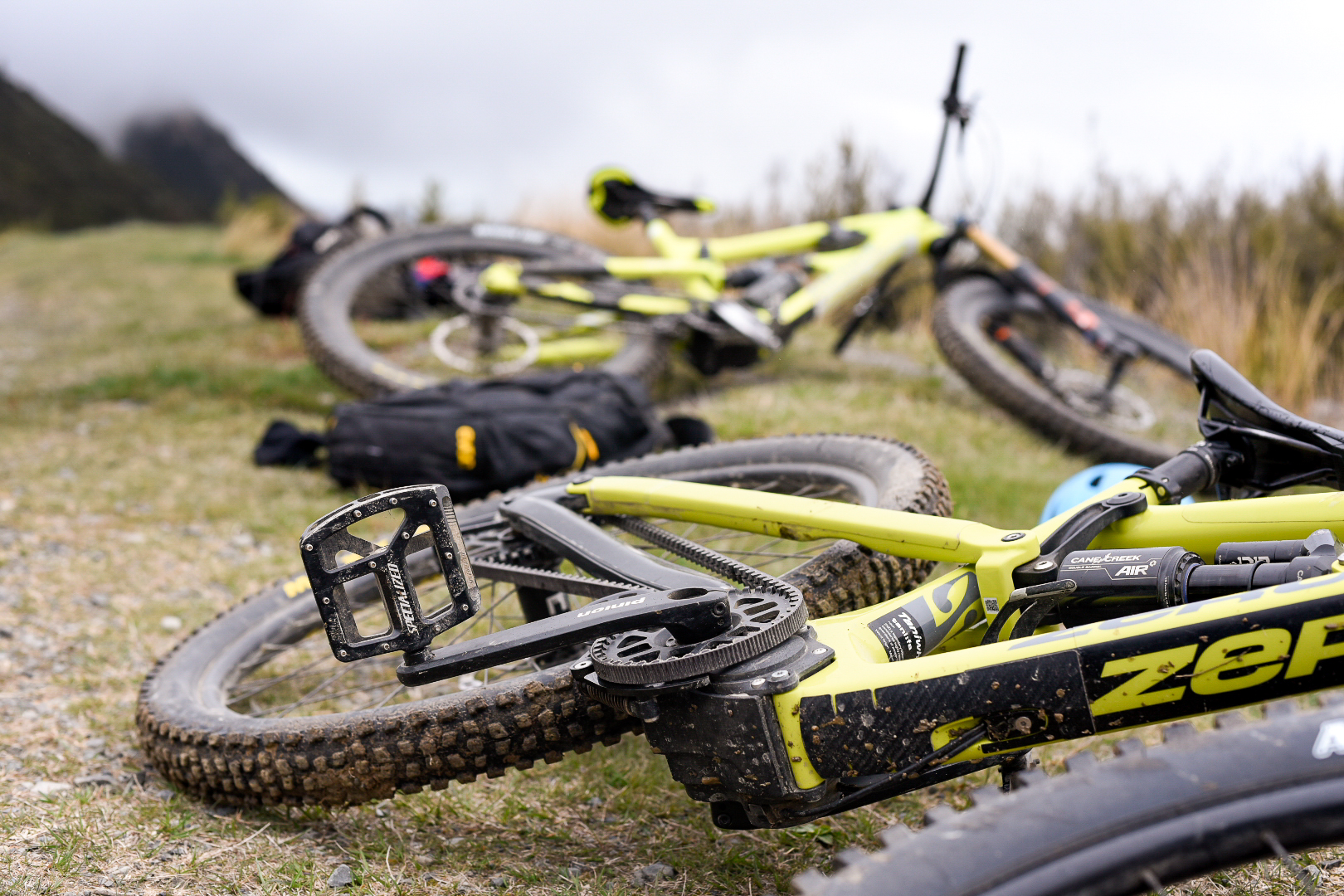 Zerode meets Hero Dirt in Rotorua
Zerode Shred in Rotorua
6 days of shredding hero dirt with like minded riders on the worlds best single track in and around Rotorua.
Experience some of the best enduro trails and single track anywhere in the world on your Zerode
GRADE 4+ UPPER INTERMEDIATE – ADVANCED
LOCAL ENDURO & BACKCOUNTRY
March 5-10, 2023
BEST FLIGHTS – FLY INTO AUCKLAND AND ON TO ROTORUA.
Zerode wants to bring you together! If you love enduro riding, want it loamy, and just want as much ride time as possible, and want to meet other Zerode riders, then this is THE trip. There's a tonne of variety here and it's right on our doorstep – technical and tight, steep, fast and flowy, and just plain sendy if you want to push it. After all, Rotorua is the birthplace of Zerode. We'll even top it off with a helicopter shuttle into epic back country. Stay in comfy lodging, have all your meals, transport, refreshments and details taken care of by an awesome team. So show up solo or bring some riding buddies – either way, you'll experience the best single track of your life.  Register your interest by clicking the "Check Availability" button below.
The Dirt on the Details
RIDER SKILL LEVEL
Grade 4 and above, upper intermediate to advanced
Comfortable riding fast, small drops, tight and technical
ACCOMMODATION
Resting up in comfortable lodging and surroundings at the end of a days ride is important. We don't like to dirtbag it anymore, so neither should you. We've selected lodges that are rider friendly and understand the importance of a place to hang out, wash your bike, socialise and exaggerate about riding experiences at the end the day on the trail.
INCLUSIONS
All breakfasts, lunches and dinners
Riding snacks and post ride refreshments – because you need fuel
All transport and shuttles – all you need to concentrate on is riding
Guiding and hosting
All park entrance fees to our national parks and riding areas
All accommodation
EXCLUSIONS
International & domestic flights
Travel insurance
Extra personal riding gear. Eg. elbow pads, water/hydrations system backpack etc

"Five days of pure riding heaven was what we got with Jamie and the team. Great rides and not a thing to worry about. Can't wait to come back."